From Homer to Hank Williams: Thoughts about singing and songwriting
What makes a song? What makes us want songs in our lives? Where do songs come from? Jim Rooney will answer these and other questions - and sing!
Having discovered Hank Williams' songs while a teenager, Rooney began exploring the roots of country and blues music, which led him to realize the connections to songs that were imported to Appalachia from the British Isles and Ireland. Reaching back still further, he became aware that the Homeric poems were actually oral poems, not written. It became clear to him that he had joined a very long, deep, and legitimate tradition as a singer, adapter, and writer of songs.
Rooney has been involved in the musical world since 1954 when he appeared on the WCOP Hayloft Jamboree in Boston. He played an important part in the folk revival of the '60's, partnering with banjoist Bill Keith. He managed the legendary Club 47 in Cambridge, Massachusetts, and then became a director of and talent coordinator for the Newport Folk Festival. He was also the production manager for one of the first New Orleans Jazz Festivals. For the past 40 years Jim has worked in Nashville as a musician, songwriter, recording engineer, Grammy-winning record producer and partner in a successful music publishing company, Forerunner Music. Through it all he has never lost his love of songs and stands firm in his belief that they play an important role in helping us live our lives.
Rooney has won multiple awards for his work, and written three books about music: Bossmen: Bill Monroe & Muddy Waters (JRP Books), Baby Let Me Follow You Down: The Illustrated Story of the Cambridge Folk Years (with Eric Von Schmidt) (University of Massachusetts Press) and most recently, In It For The Long Run; A Musical Odyssey. (University of Illinois Press/Blackstone Audiobooks).
Moderator: Kate McNally
Kate McNally's public radio career started at Keene State College with the student run station, WKNH, where she hosted a Sunday afternoon folk music program. Kate has also worked with WKNE in Keene, WKXE and WRSI. In 1995, Kate was asked to host The Folk Show on New Hampshire Public Radio. In addition to her studio work, Kate emcees festivals and concerts throughout the Northeast.
Sponsored by Peterborough Folk Music.
This program is dedicated to the memory of Joel Green, former member of the Monadnock Summer Lyceum and Peterborough Folk Music.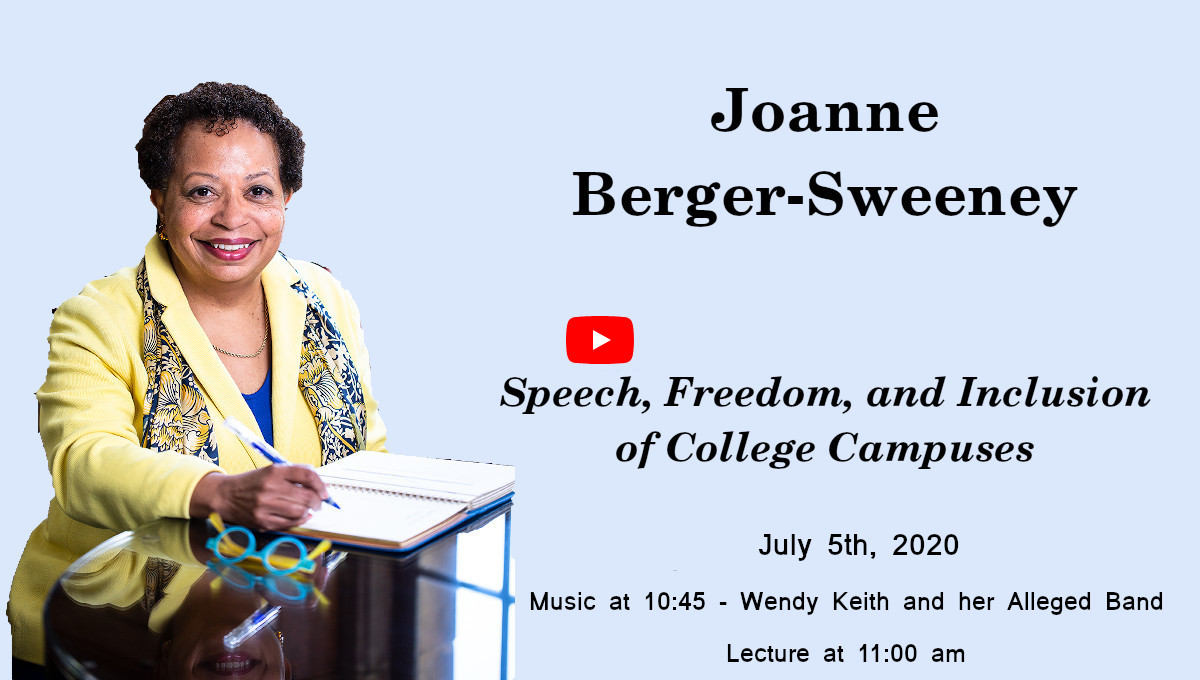 Sponsor:
Sponsored by Peterborough Folk Music